At THAIFEX - ANUGA ASIA 2022, Betrimex is happy to be one of the Vietnamese goods that experts like and chose to display in the THAIFEX TREND - HALAL FOOD - A place to display breakthrough and innovative products that meet the strict standards of Halal - the food standard of the Muslim market.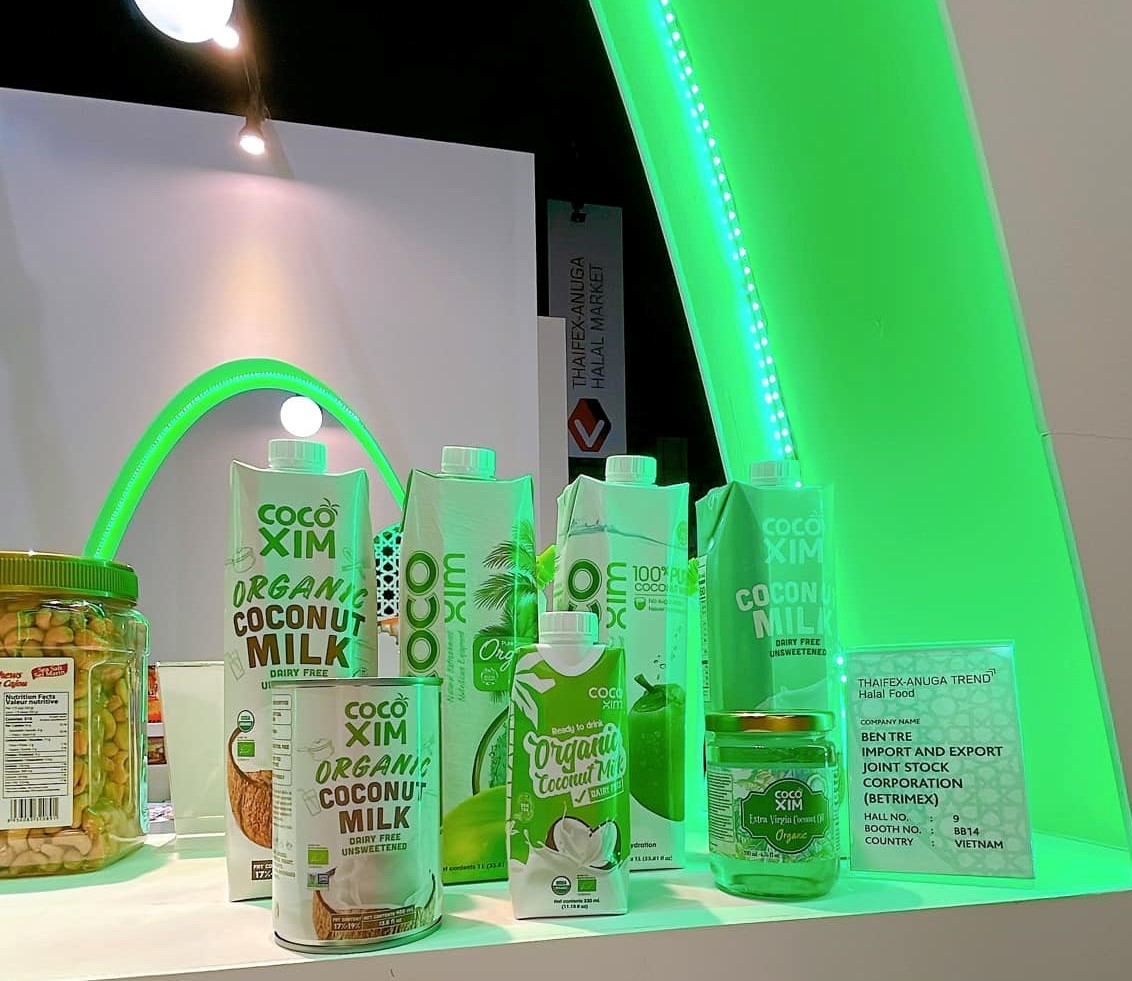 This is a fantastic acknowledgment of Betrimex's efforts to break into the Halal market as we continuously invest, innovate, and strive to produce high-quality items suitable for the Muslim market and the global market.
In addition to Halal certification, Betrimex has earned more than 20 international standard certifications, including Organic (American, European, Australian, Chinese, Korean, Japanese, and Taiwanese standards), Kosher, BRC, Non-GM, and others, and has proudly conquered more than 67 countries worldwide.
Betrimex has continued to affirm the quality of Ben Tre coconuts as well as coconut products produced in Ben Tre to customers, partners, consumers at the largest and most influential food & beverage trade fair in Asia.