At Betrimex, the coconut material area is cultivated according to Organic standards and certified by NOP/EU/JAS/ACO/KOREA Organic
HOW TO OPERATE & MANAGEMENT
Persuasion & training
Betrimex's engineers often visit and guide the ways to shift from traditional coconut farming to Organic standards at each household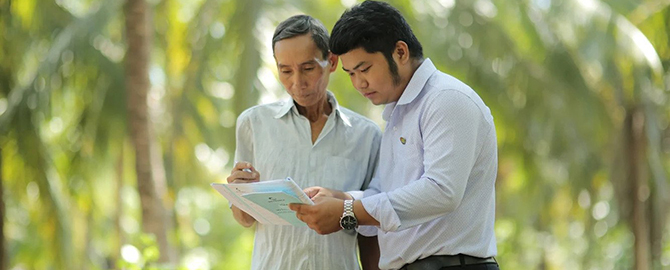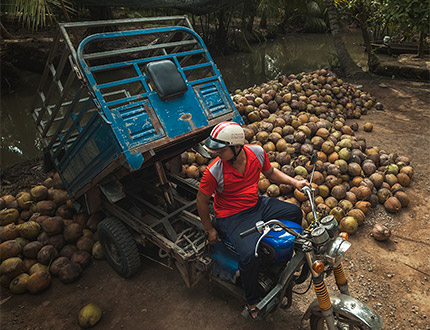 Accompanying with farmers: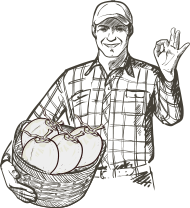 Organizing training on Organic farming techniques with experts
Consulting and guiding the selection of agricultural materials according to Organic standards.
The price of buying coconut Organic is higher than the price of regular coconut and the output is spent.
Checking throughout the process
ICS department - Internal inspector (trained and certified by Control Union) regularly conduct inspection of coconut farmers' farms with a minimum frequency of 1 time / month to ensure the quality and productivity of coconut garden.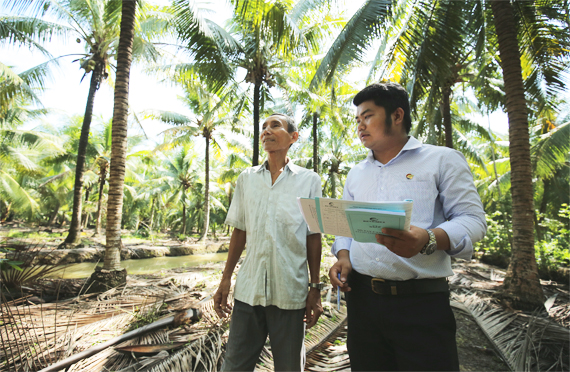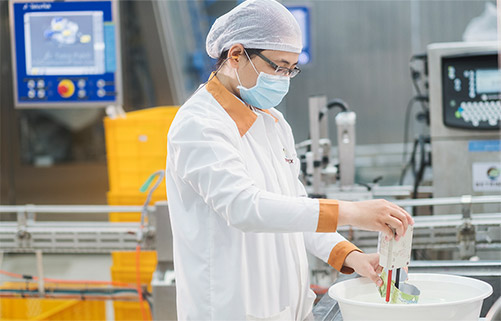 Experts from Control Union
come to Organic Coconut Garden to evaluate Organic certification. Test samples are sent to the Control Union headquarters in the Netherlands and the US for sample inspection. The evaluation takes place every year.
Harvesting & purchasing
Hygienic harvesting equipment and areas to avoid coconut contamination. Then transport put into production. (there is a separated area for the Organic classification)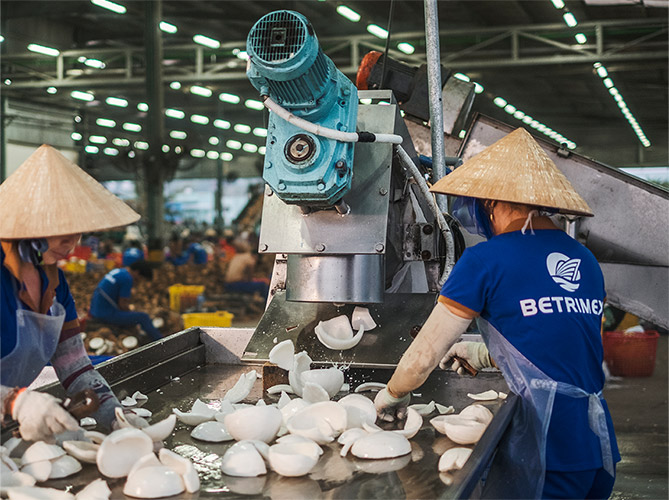 Do not use chemical fertilizers

Do not use pesticides of chemical origin

Do not graze cattle and poultry and do not use fish bridges in coconut gardens

Nutritional sources for coconut garden using organic fertilizers / micro-organisms

Kill pests with natural methods

Coconut land is converted organic for 2-3 years according to American and European Organic standards

Coconuts are purchased when they are old enough, closed shipping and production ensure quality
SORT & MADE AT THE SOURCE
After harvesting, coconuts are transferred to the factory located right in the material processing area. Here, coconuts are carefully categorized again, selecting the standard coconut to be put into production
See more
100% PURE BENTRE COCONUT
Fresh and pure coconut water from Ben Tre (Vietnam) - province called as land of coconut - shall be refreshing drink for your daily life
See more