Manufacturing company, Ben Tre Import Export Joint Stock Corporation (Betrimex), has won the Product Exporter of the Year - Non-Alcoholic Beverages award at the recently held Asian Export Awards for its coconut water product, Cocoxim Organic Coconut Water.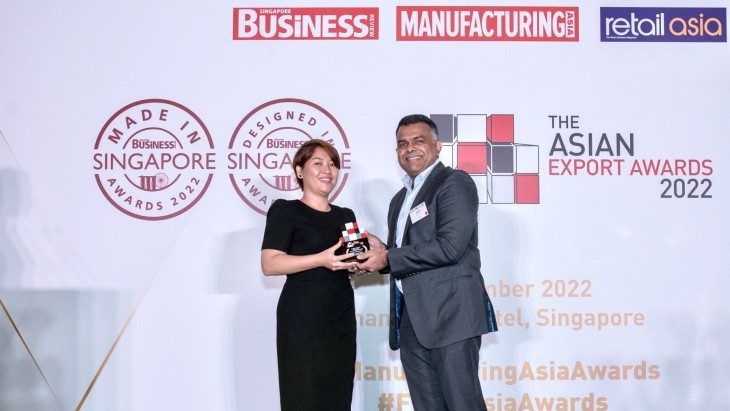 The product is made with 100% natural green coconuts that have been grown to meet organic standards. This means that the organic coconut water product does not use synthetic pesticides and fertilisers, sewage sludge, GMOs, or ionizin radiation. The product was the first organic coconut water in Vietnam and is also loved in many other countries.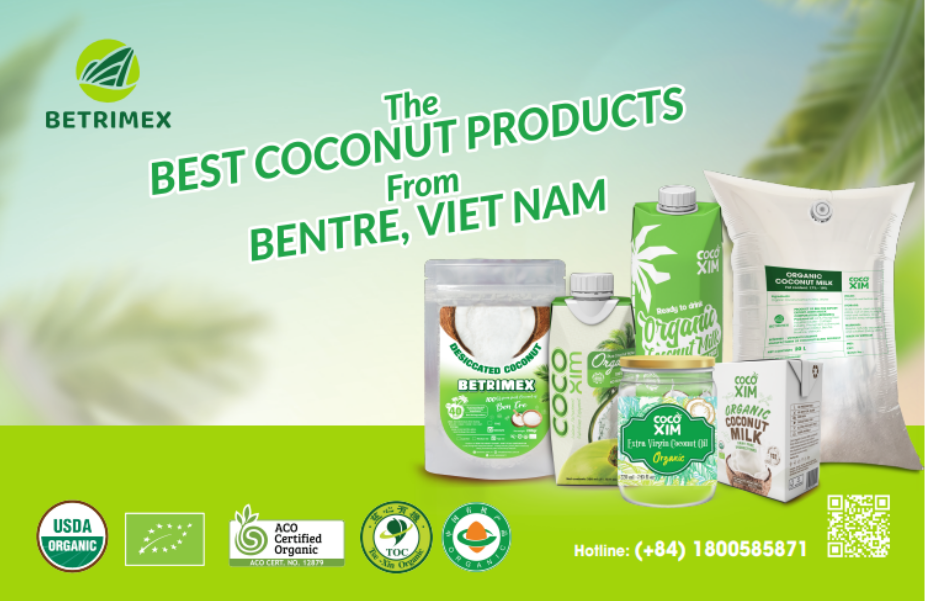 Cocoxim Organic Coconut Water is processed by direct ultra-high temperature processing (UHT) technology to preserve the coconuts' nutrients whilst keeping the fresh flavour of Betrimex coconut. The beverage is packaged in Tetrapak paper boxes. There is no added sugar and no preservatives, and it's never from concentrates, preserving the nutrients and fresh flavour of Ben Tre's coconut.
Whilst Ben Tre's coconuts from Vietnam are praised for their thick coconut shell, fatty copra, and sweet taste, they are picked from organic farmland, complying with the strict international organic standards of the USA, European Union, Australia, and Japan, amongst others. The company's organic coconut farmland initiative was launched in 2016 and has currently reached 8,000 hectares.
With more than 42 years of experience in manufacturing coconut products, Betrimex's portfolio is diverse from beverages to industrial products.
Guided by the belief that businesses must exist in harmony with the environment, every process, and innovation that they have adopted is in line with the zero-waste commitment. 
For example, the production process is completely self-contained, and environmentally friendly, meeting global standards such as FSSC 22000, BRC, and FDA. It also has several certifications, including Halal and Kosher, which ensure the quality of the product and make it available to more markets.
Furthermore, they continuously provide solutions for customers with innovations every year, meeting the global market demand, such as organic coconut water, vitamin-infused sports drinks, and many more.
The prestigious awards programme lauds exceptional products and services that have enhanced a company's business in the regional export scene.